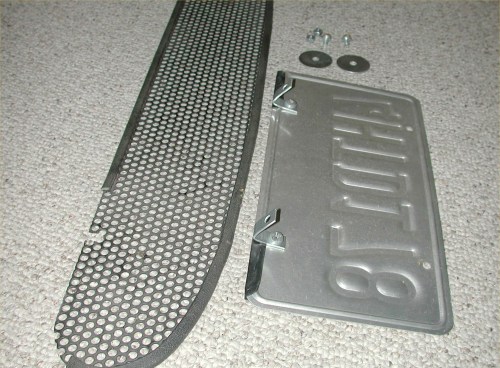 Use two wrenches to bend the L-brackets at a more acute angle. Use the two screws and nuts from the stock bracket to attach the L-brackets to the license plate.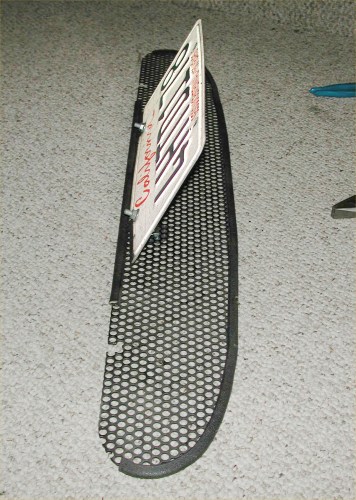 Use the two screws, two washers and two nuts to attach the L-bracket to the grill. The two washers should be on the rear side of the grill.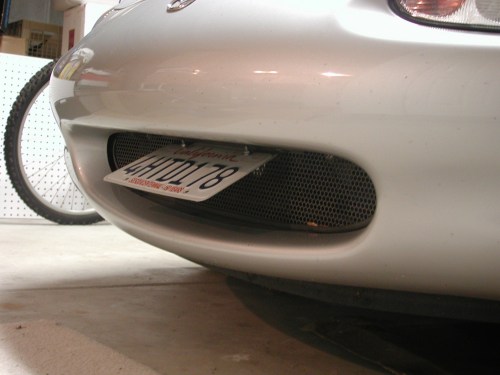 The finished product.