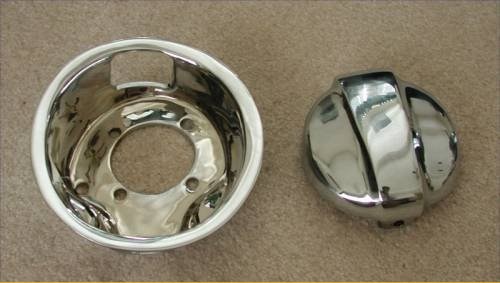 Fuel lid, before installation.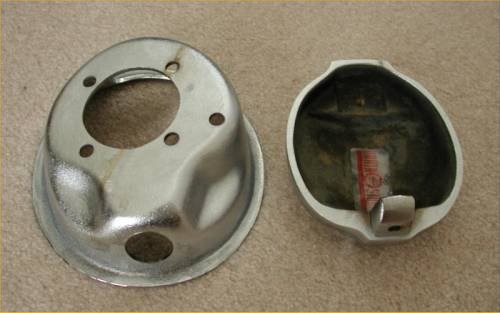 The underside.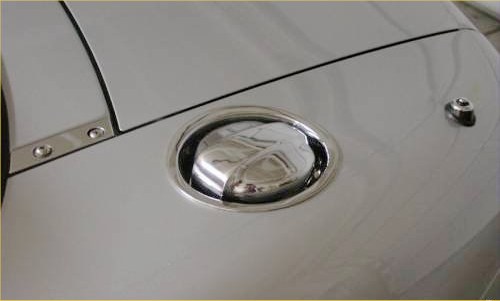 Installed!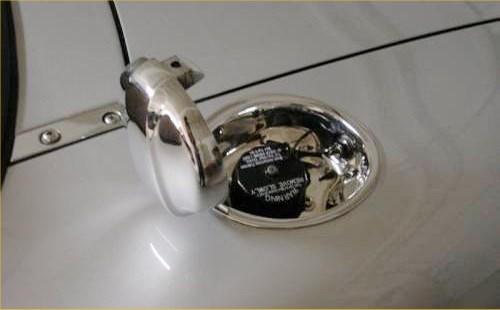 Opened.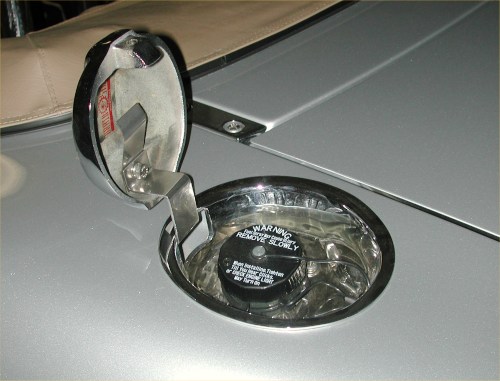 Another shot of the opened lid.

Spring Modification
After a few weeks, the fuel lid would not open. The metal tab lost its "spring". I immediately searched miata.net where I got the idea for this fix...
Parts:
spring
screw
nut
washer (diameter must be larger than the spring)
rubber washer

Here are the parts. Drill a hole in the metal tab, as shown above.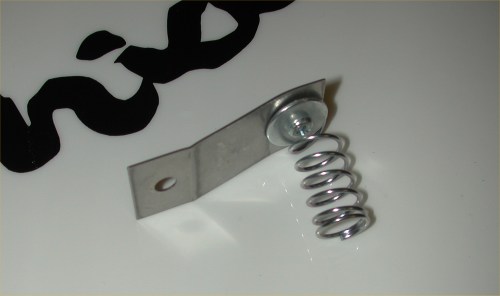 Pinch one loop of the spring between the metal tab and the washer. Use the screw and nut to hold them together.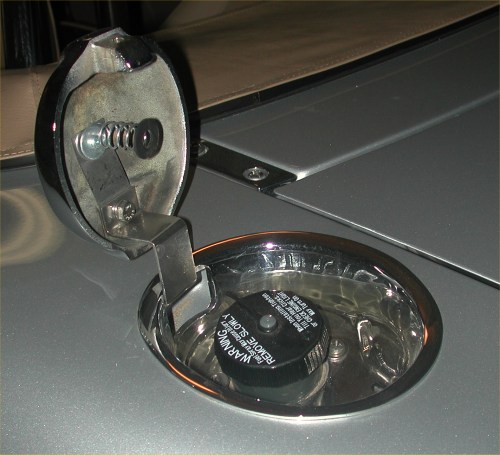 I added the rubber washer to keep the spring from scratching the plastic gas cap. I used silicone glue to attach the rubber washer to the spring. As you close the lid, the rubber washer should rest flat against the gas cap. Use needle-nose pliers to bend the spring if necessary.